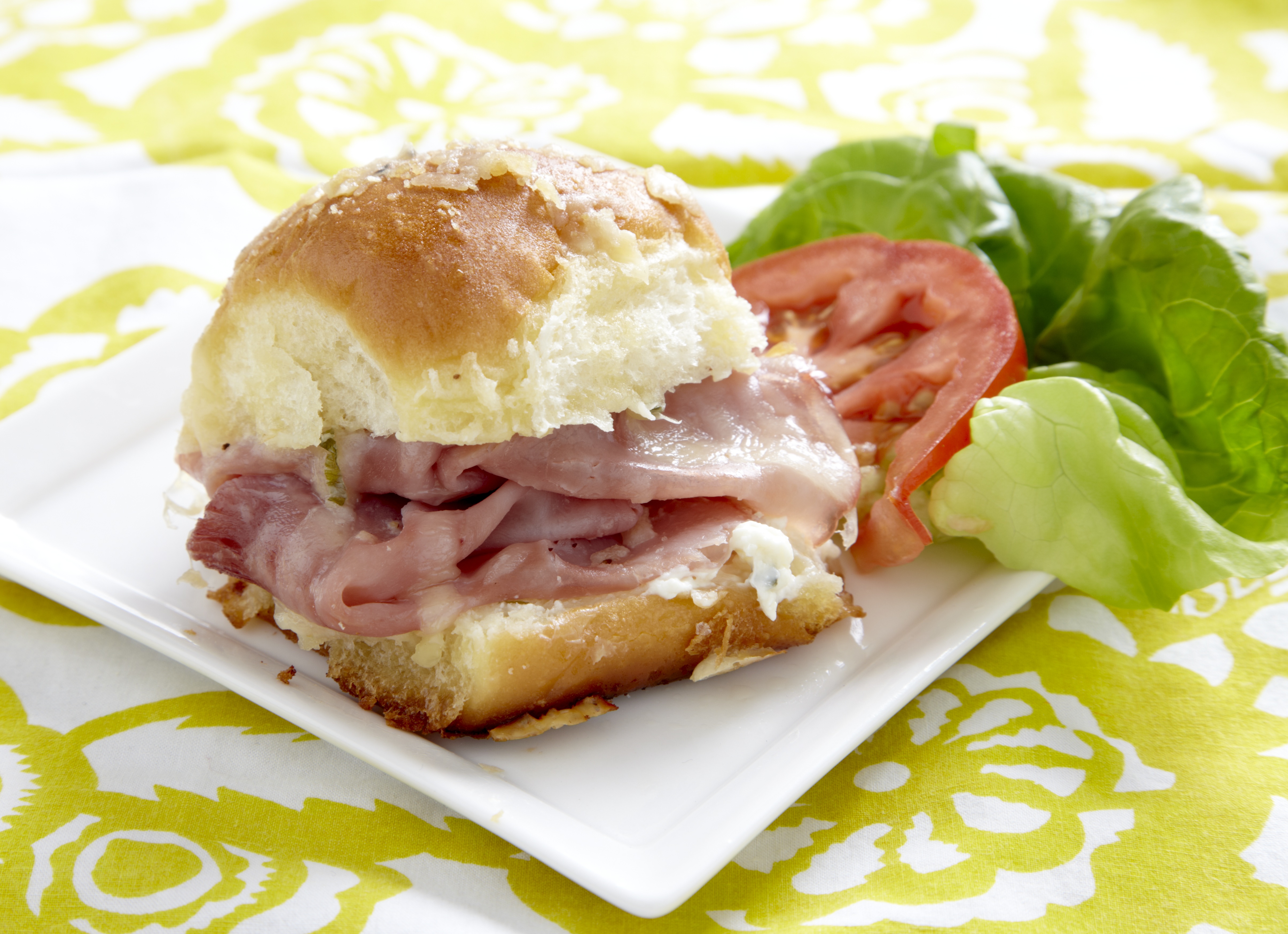 *My aunt Jan shared this recipe with me and it's similar to
this
recipe by Kraft.
Serves: 12 (2 sliders each)
Prep:
INGREDIENTS
24 dinner rolls
24 pieces of honey ham (cut to fit rolls)
24 slices of swiss or Provolone cheese (cut to fit rolls)
mayo
Poppy Seed Sauce
1 Tbsp poppy seeds
1 1/2 Tbsp yellow mustard
1/2 cup butter, melted
1/2 tsp Worchestershire sauce
1 Tbsp minced onion
DIRECTIONS
1. Spread mayo on both sides of rolls. Place ham and cheese inside each roll. Close rolls and place them close together in a large baking dish.
2. In a medium bowl whisk together all the ingredients for the poppy seed sauce. Pour sauce (or use pastry brush--Jan's preference) over rolls. Be sure to cover tops and sides of sandwiches well. Let sit 10 minutes until butter sets slightly.
3. Cover with foil and bake at 350 degrees for 12-15 minutes. Uncover and cook 2 more minutes or until tops are slightly brown. Best served warm, but good anytime!
Note: Someone suggested a sassier version with roast beef and cheddar
here
.