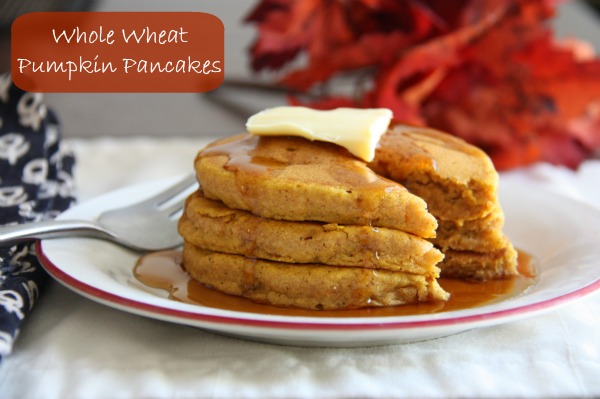 *Adapted from
here
.
Prep: 30 minutes
Serves: 6
INGREDIENTS
1 1/4 cups whole wheat flour
2 Tbsp sugar
2 tsp baking powder
1/2 tsp cinnamon (optional)
1/2 tsp nutmeg (optional)
1/2 tsp salt
1 pinch ground clove (optional)
1 1/4 cup milk
1/3 cup canned pumpkin puree
4 Tbsp vegetable oil
1 egg
DIRECTIONS
1. Mix dry ingredients in one bowl. (For less seasonal flavor, add just a dash of cinnamon instead of cinnamon, nutmeg, and clove.)
2. Mix wet ingredients in a separate bowl.
3. Fold wet ingredients into the dry.
4. Using a 1/4 cup measure, scoop out batter and pour into a warmed griddle.
5. Cook 3-4 minutes on each side. Serve with butter and syrup.
Notes: These can be very thick, so spread the batter as needed to help the pancakes cook evenly. You're going to want to double this recipe and eat these all week!